Editor-in-Chief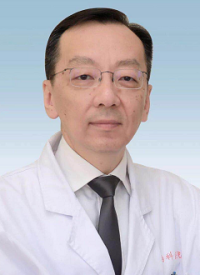 Wentao Fang, MD
Department of Thoracic Surgery, Shanghai Chest Hospital, Shanghai, China
Prof. Wentao Fang is the Deputy Chief of Department of Thoracic Surgery in Shanghai Chest Hospital, the Chief of Division of Mediastinal Surgery, in Shanghai Chest Hospital, and Chief Director, Clinical Center for Esophageal Diseases in Jiaotong University.
After having obtained his doctoral degree in Shanghai Jiaotong University Medical School, he completed his residency in Department of Thoracic Surgery, Shanghai Chest Hospital. He achieved his fellowship in the Division of Esophageal Surgery, National Cancer Center Hospital, Japan and then became the Clinical Research Fellow in the Department of Thoracic Surgery, Massachusetts General Hospital, Harvard Medical School.
Prof. Fang is capable of full range of thoracic procedures and has exclusive experience in minimally invasive (including Robotic) thoracic surgery, pulmonary resection for benign and malignant diseases, systemic lymph node dissection for esophageal cancer, anti-reflux procedures for GERD and thymectomy for thymoma and myasthenia gravis.
Prof. Fang holds the membership in some societies and organizations as Secretary and Steering Committee member of International Thymic Malignancy Interest Group (ITMIG), Member of International Association of Study for Lung Cancers (IASLC), Member of International Society for Diseases of the Esophagus (ISDE), Program Committee member of European Society of Thoracic Surgeons (ESTS), Faculty member of Asian Thoracoscopic Surgery Club (ATSC), Chairman of Mediastinal Tumor Committee, Chinese Society of Clinical Oncology (CSCO), etc.
Prof. Fang also took an active role in Editorial Board of some journals. He is the Associate Editor of Journal of Thoracic Diseases. He also serves on the editorial board of Annals of Thoracic Surgery, Gastrointestinal Research, World Journal of Gastrointestinal Surgery and others. Besides, He also serves as International Advisory Board Member for Asian Cardiovascular and Thoracic Annals and as Peer Reviewers for Cancer, Journal of Thoracic Oncology, European Journal of Cardio-Thoracic Surgery, etc.